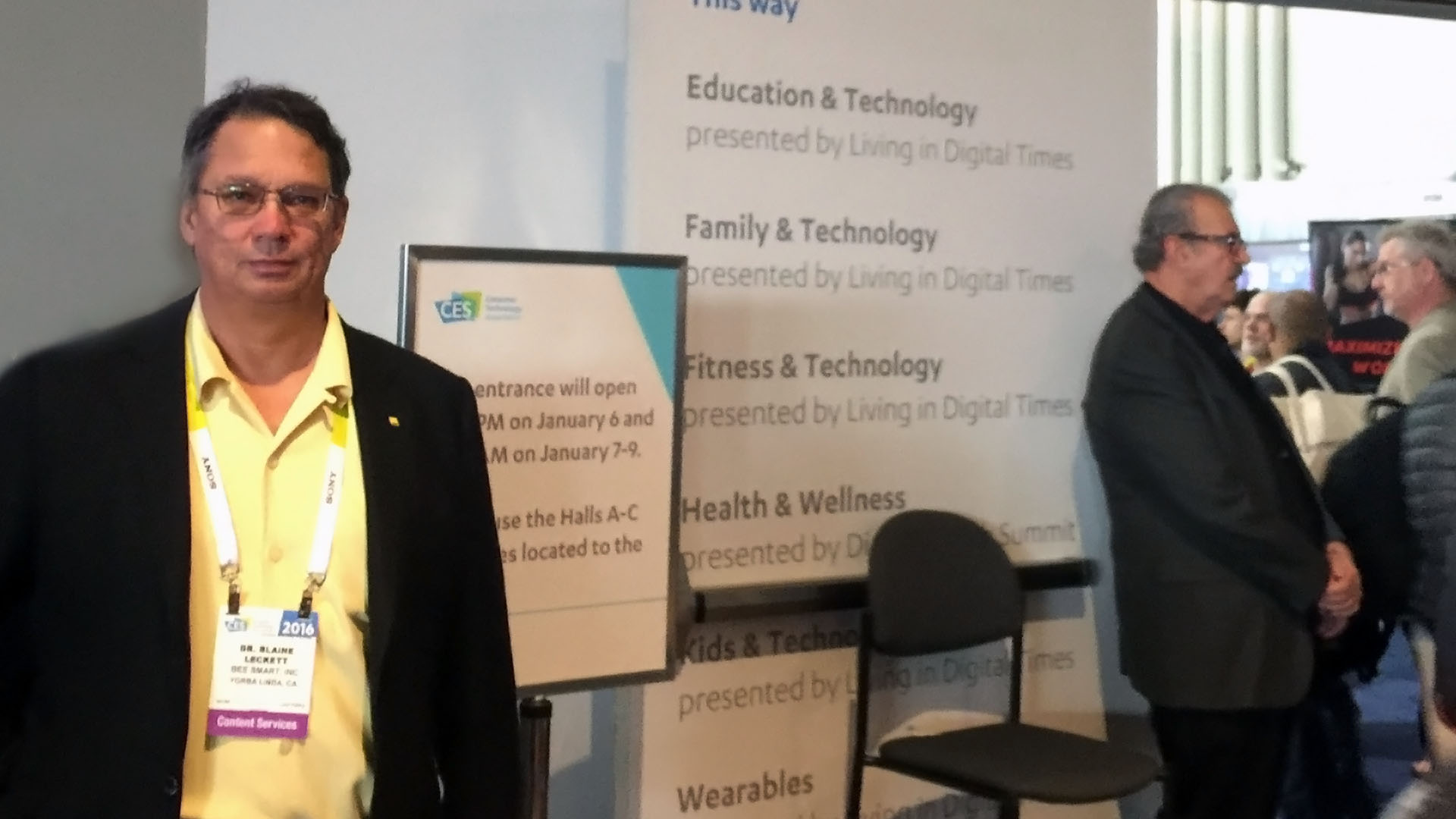 CES and Business Startups
Over the last few years I've developed a three stage process for exploring new business ideas that involves family, friends, strangers, and CES. and while this approach may not work for everyone, I thought I'd share it with you.
Stage I
I love my wife. As a serial entrepreneur, she is pretty patient when I use her as a sounding block to bounce off ideas and tell her my thoughts as to how I'm going to start and expand a new product or business model.
But more importantly, she is genuinely interested in my (mostly one-sided) conversations, looks for potential flaws, and then offers constructive criticism that truly challenges my mind. I must admit, I can get pretty excited and focused on something. Some might call it 'pigheaded', but those with an entrepreneurial bug or passion towards something specific, know exactly what I'm talking about.
So after passing Stage I (my wife), it's necessary to broaden my scope of understanding and to see what the masses want. After all, a great product will go no where unless a large percentage of your potential customer base wants it. That's Stage III. But you're probably wondering what happened to Stage II. Well, that's where CES comes into play.
Stage II
I love CES. So many people, so much vitality, so many ideas floating in the air, so much tech, and my personal favorite, so many entrepreneurs. So for Stage II, I pass by every booth that is closely related to the area I'm focused on. For example, this year I was looking at the Education sector for a note-taking project that I'm playing around with and passed by some innovative tech for dry EEG electrodes that could have potential in my projects related to ADHD and Autism/ASD. I was also feeling the water in fitness and sensor technology for jumpstarting my Virtual Runner project – a project that, if properly patented, can lead to many different off-shoots.
Basically I spend half my time at CES meeting and talking with the founders of new startups to get new insights and to bounce off ideas. We connect, we get excited, and we eventually follow each other because a truly passionate entrepreneur wants every other entrepreneur to be successful.
I remember going to GoPro a few years ago. A small little booth with just a couple of people. Seeing what they did and talking with the owners, I knew they had the right model for success and I've seen them grow every year. This year they were right next to Nikon and had about the same floor space. It's great to see small companies like this every year grow into a successful business.
In the evenings there are meet-ups and lots of parties. This is another place I go and talk with people for hours. It may not be the best place to cary on long conversations, as I usually end up with a horse throat, but that's the advantage of business cards and booth numbers. The nightclub parties are usually at the beginning of the show. So towards the end of the show, with only a few hours left before teardown, I try to pass by those that have booths… to see how they did and to wish them a safe trip home.
It's great to hear how things went and how excited they are with everything that's happened in just a few days. It's infectious, gives a great boast to your moral, and further drives home a positive attitude that any business owner can never get too much of.
By the time CES is over, I've met a number of people that have similar passions and get a pretty good idea if my projects have potential. Some say that you need to keep your ideas to yourself so that you don't get scooped by someone else. But the truth is that there are thousands of people that have the same ideas as you. It's just a question if you are willing to dedicate the time, resources, and money into moving that idea towards a fully functional and successful business model. So I'm a believer in getting out there and talking to as many people as I can about my ideas. It broadens one's mind and creates accountability. So this brings me to Stage III and customer engagement.
Stage III
I love customer engagement. So while, while some people build a prototype and then rely on crowdsourcing to get customer engagement and funding for production, I'm usually taking a different approach.
Don't get me wrong. This is a great way to build your customer base once a product is complete or allow you to make minor adjustments based on customer feedback. After all, anyone who has sponsored a project on sites like Kickstarter or Indiegogo know that many products get tweaked in the process and that some can take years before they're out.
But there are many other things that you can do before building a prototype to make sure that you are on the right track. My suggestions for stage III is to improve your social channels, write and ask questions on blogs related to your product so as to get feedback or alternate ideas, and use online tools such as Survey Monkey to get specific customer feedback.
From these areas you may even find a small vertical market or well defined user-base where you can do a pre-launch (alpha or beta) or even a case study. Each of these approaches allow you to reach more customers. I believe that feedback is crucial every step of the way. And the best way to get that is through peer-to-peer interaction and customer engagement.
---
So there you have it. My three stages to researching and developing a new product or business. I wish each and every entrepreneur the very best in their business and hope that my rants above will help contribute to your success!