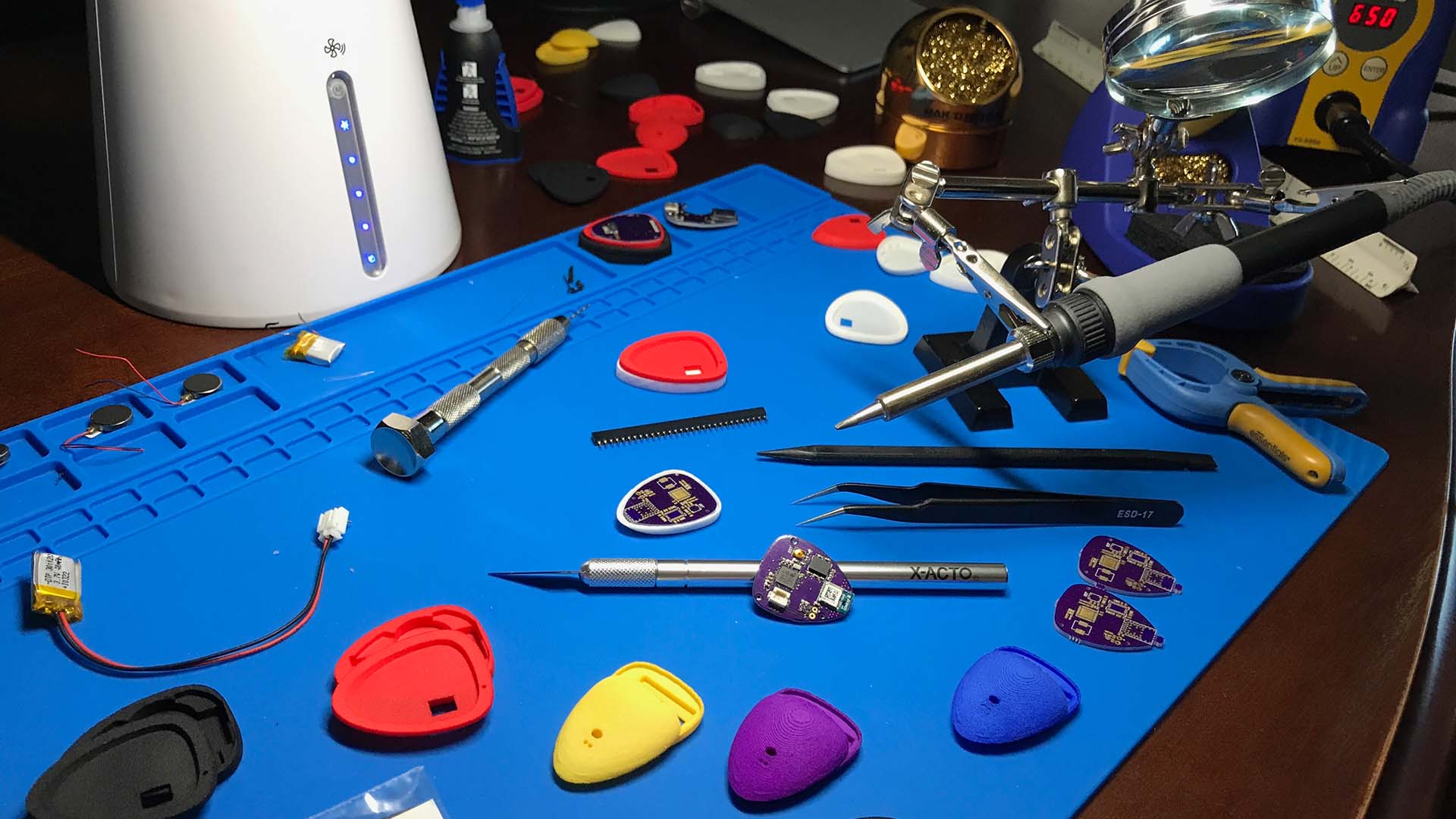 Just a quick little update on my Motion Mates project.
In the future I'll be writing about it over at motionmates.tech, so if you're interested in the project, head on over there. I'll also be putting up a Signup sheet in the next few days along with some content. So if you'd like to be notified each time I post some new content about Motion Mates go ahead and enter your email.
For now, everything is going great. The boards are working well and I received a number of prototype shells from Shapeways. I needed to have Shapeways print my designs 'as-is' with no modifications since I'm working with such small detail. In some cases, the wall thickness needed to be 0.4mm and that means a possible variation between 0.48 – 0.38mm and their system complains even if something is 0.39mm. So I sent off a few versions with different wall thicknesses (even as low as 0.1mm), something I could never achieve with a $2.5k 3D Printer. And the good news is that each version I sent came back exactly the way I wanted.
But this is just the beginning. Once the prototypes are done, I'll be able to focus more closely on production quality injection molding and PCBs that will be about 1.2mm thinner. Currently the battery takes up ~ 4mm.
With a 1.6mm board, 3.8mm battery, two 1mm thick casing walls, and a little room for play, the tallest part stands at 7.5mm. I should be able to reduce that to ~5mm in production.
The other aspect has to do with light pipes. Currently I'm using 1mm thick optical cable to drive the LEDs from the PCB LEDs to the outer casing. I've talk to a few biomedical manufactures and they've assured me that they can easily reach the limitations of my product requirements in order to create customized light pipes. But for now, my 'in-lab' customization using fiber optic cable, clear resin, and a soldering gun, may not make the units waterproof, but it defiantly creates a prototype that I can work with.