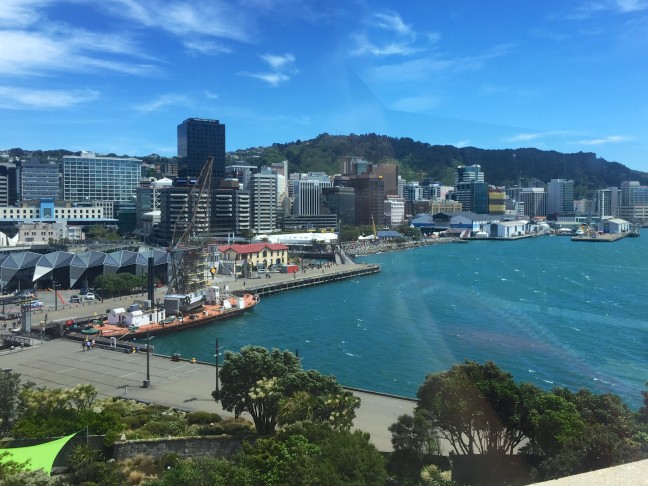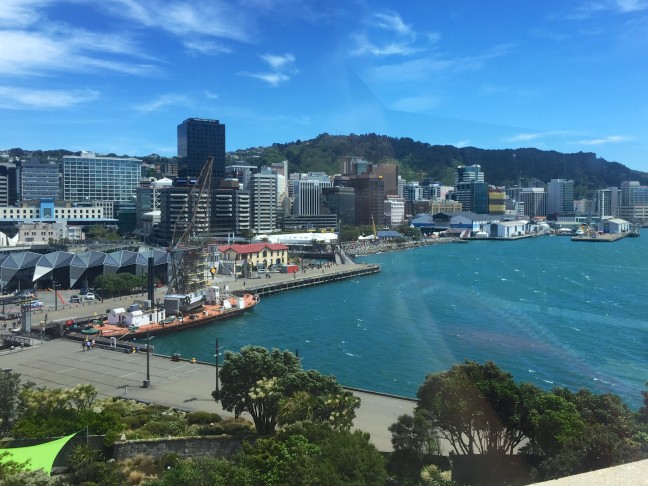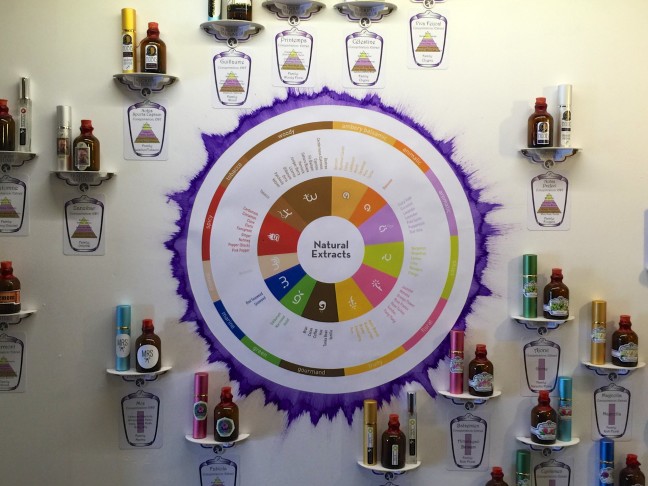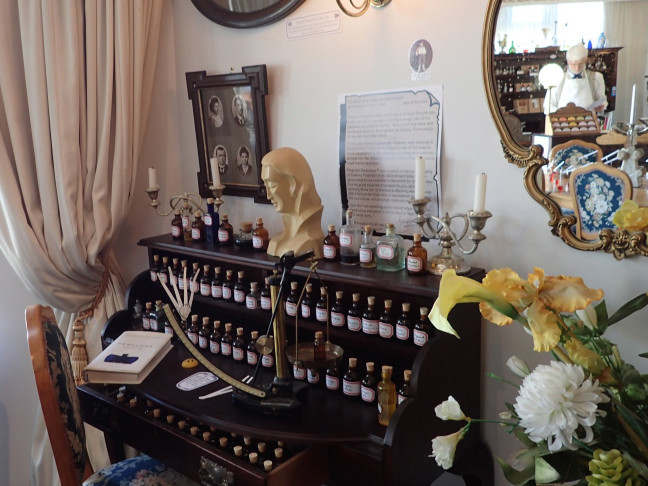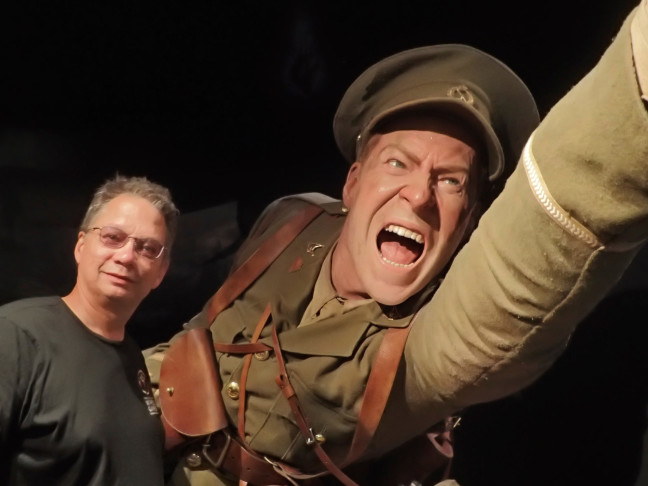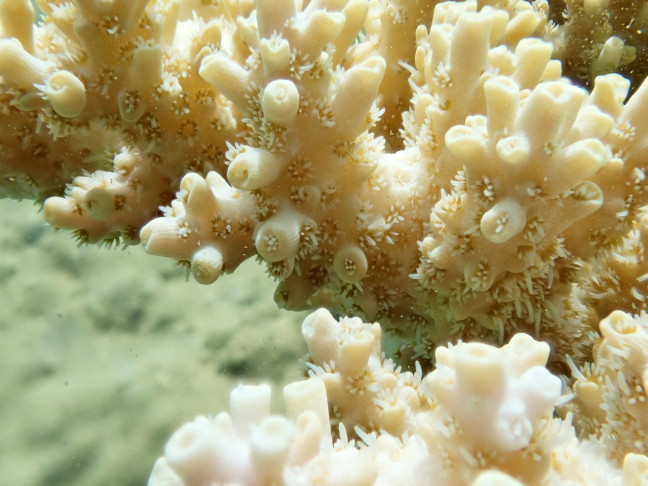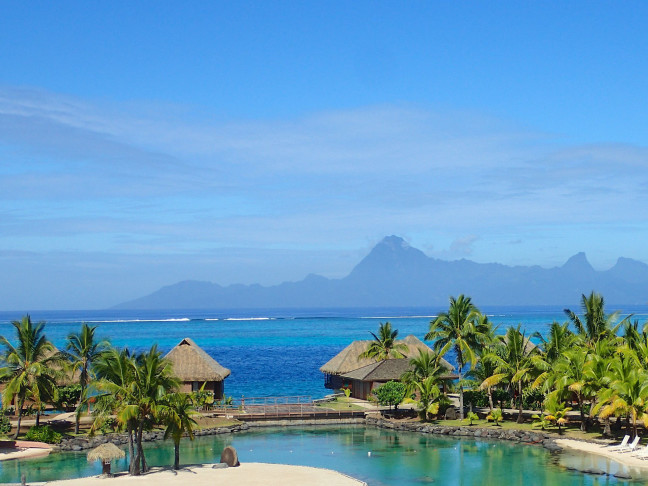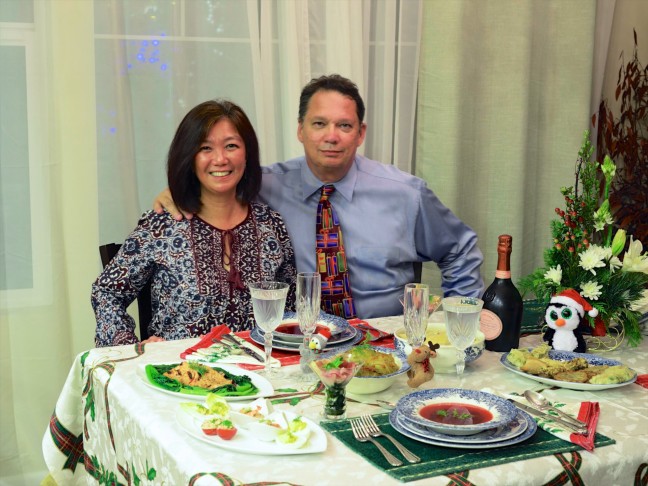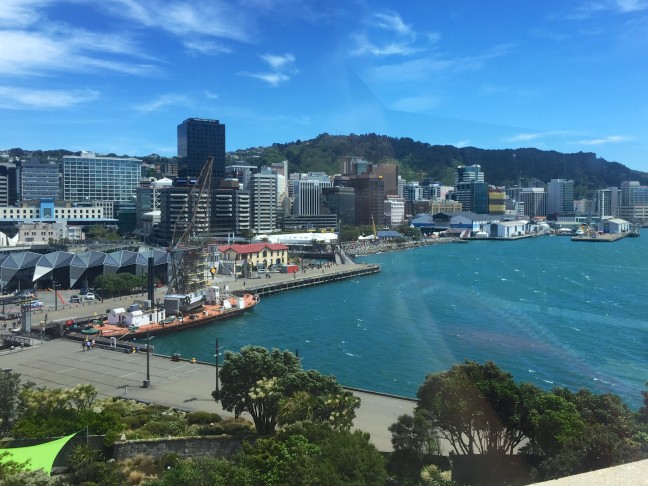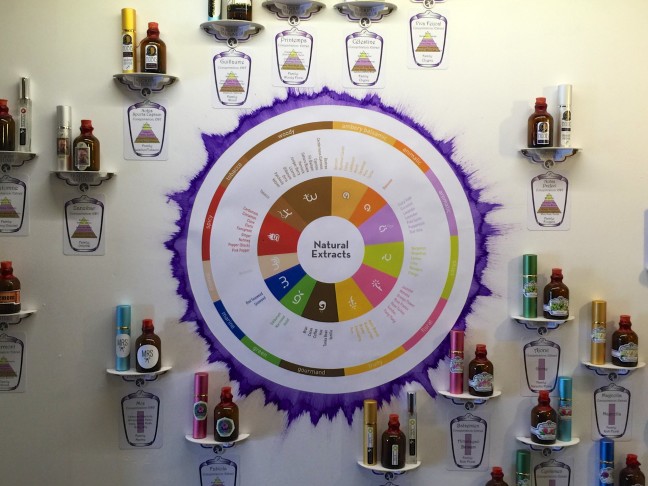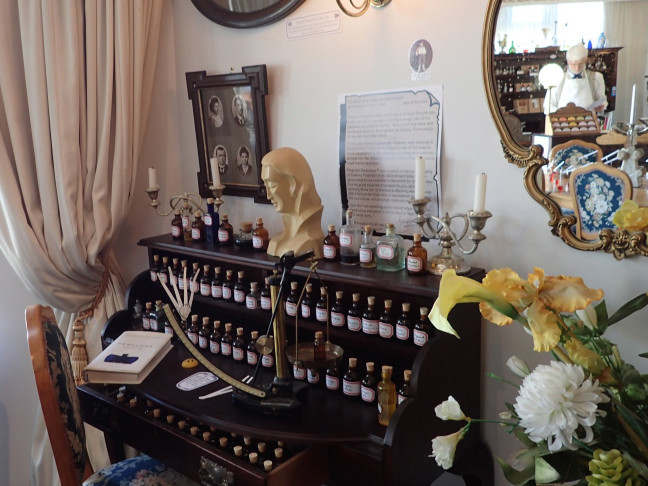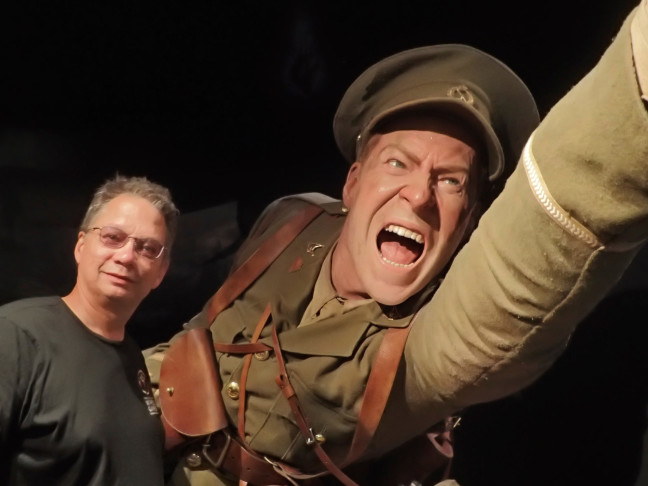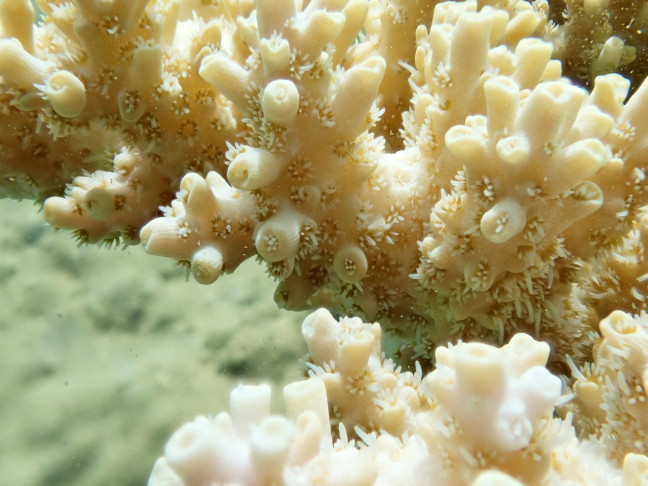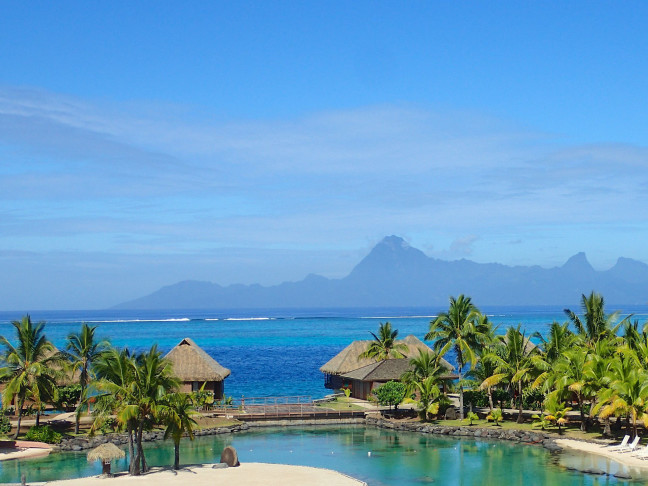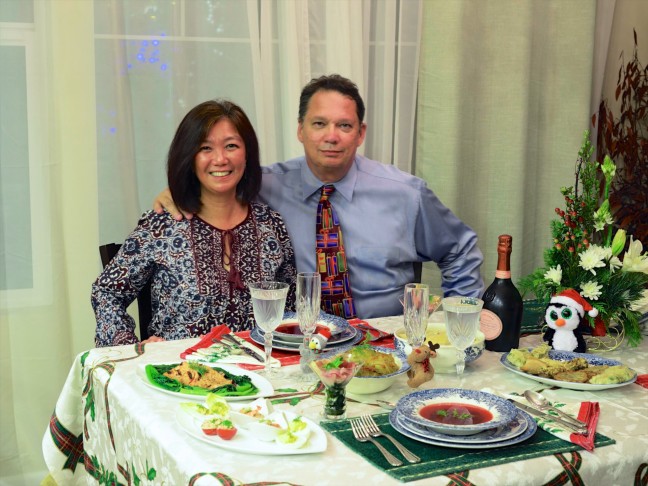 Spending a few days in Wellington
Making perfumes the old fashion way
Visiting the Weta Cave in Miramar
Visiting Tahiti and Moorea
Christmas Eve with my wife
On December 1st we traveled to Hawk's Bay Wine Country and stayed in Napier. It's a quaint little town known for it's art deco. Located in the area is The Mission winery. It was the first winery established in New Zealand, so one early afternoon we headed over there for a light lunch and (of course) a glass of wine. From there it was a 4 hour drive south to Wellington.
Wellington reminds me of Montréal, as the downtown core sits on the waterfront. There is also a similarity in night life, open cafés, bands, and beer gardens. Contrarily, it is also home to a prominent movie industry which I touched on in the Weta Cave in Miramar entry.
When I took Organic Chemistry in CEGEP, there was one lab where we made perfume through an esterification process. I remember that experience vividly because it was the first time I applied academic and scientific knowledge to create an industrial/commercial product. Because of this experience, I often wondered what it would be like to work as a chemist at Avon or some other large cosmetic company. So when I discovered Francesco's Perfumery when going to Wellington's Botanical gardens, I was provided with a warm flashback in time.
I talked with Francesco in detail about the distillation process he uses to make his perfumes and how he acquired the best copper stills by simply being 100% dedicated to his passion. He is quite a remarkable man. Even if perfumes are not your forté, it's worth talking to Francesco, for he is one of those rare people that never gave up on his dreams. At the time of most people's retirement, he stared doing what he always wanted to do. And now, after being an apprentice to Jean Carles in France (think Christian Dior), he runs a small successful Perfumery and gets to experiment on new odorant combinations everyday while overlooking Wellington's downtown core.
While Wellington has a lot going for it with a young vibrant energetic hip scene, you can also satisfy your cultural urges my visiting one of the many free museums around town. The #1 on that list would be the Te Papa museum. At any one time there are 4 – 5 different exhibits being displayed. For my, the Maori and Galipolli exhibitions are simply stunning and it was a good ending for our trip to New Zealand.
The 3-day stopover in Tahiti was nice. Of course we had the worst room in the entire Intercontinental Hotel. It was so bad, that we always joked about staying in room 99 (that would be the bushes or the worker's complex). It was the tiniest room of all the rooms, next to a larger number of bushes and killer mosquitos. It was the only room that didn't have a screen on the glassless window to keep the little guys out.
Even after applying large amounts of repellent and hiding fully clothed under the covers at night, a few new itchy bumps would appear on my skin from the feeding frenzy of those silent night-delving monsters. Luckily I walked away without a Dengue, Zika or Chikungunya virus infection.
But other than the horrible accommodations, the property and people in general are very nice. We took the local ferry from Tahiti to Moreea and hired a taxi to take us to the other side of the island. Knowing French does help and it's great to break the ice with locals. For example, our taxi driver is actually a fisherman by trade. So for the next 45 minutes we talked all about fishing – the best spots, best seasons, best times to go, best bait, you name it. We also talked about his family and how he wants to pass it down to his sons. He even showed us his house, as we arranged to have him pick us at the end of the day so we could take the ferry back to Papeete.
From there is was back home. Just in time for Christmas. Refreshed and ready to take on the world.
48 hours later I was sick in with the flu.
The fact that nearly everyone around me was sick once I arrived at Los Angeles International Airport might have had something to do with it. Or… it could be when I attended a special evening event where I must have shook about 40 different hands. Regardless, it was a miserable long week trying to get well enough to put up the tree and prepare for Christmas. But everything worked out as I was healthy enough to enjoy our traditional Ukrainian 12 meatless dishes for Christmas Eve. I even managed to get all the little gifts wrapped and handed out to our neighbors. A tradition we've been doing since we moved here.
For Christmas Day I deliberately don't do any work.
Rather, I sit down and reflect on everything I've done in the past year and make some preliminary goals for the following year. I also do a little research on the internet and start planning our 2016 trips. When using airmiles, I try to book up to 330 days in advance.
As a matter of fact, the first trip came rather early. A trip to Calgary that started on Dec 28th, but that will be for January's writeup.
I hope everyone had a very wonderful winter holiday.