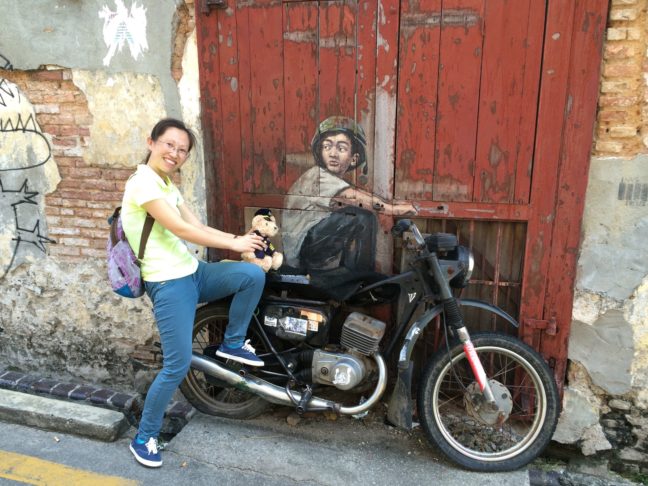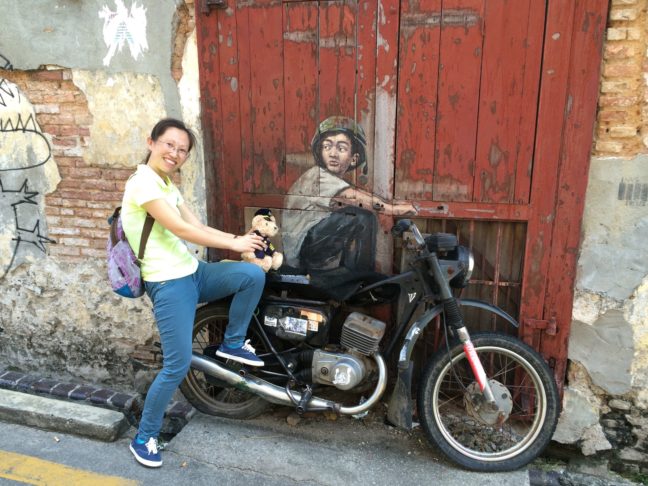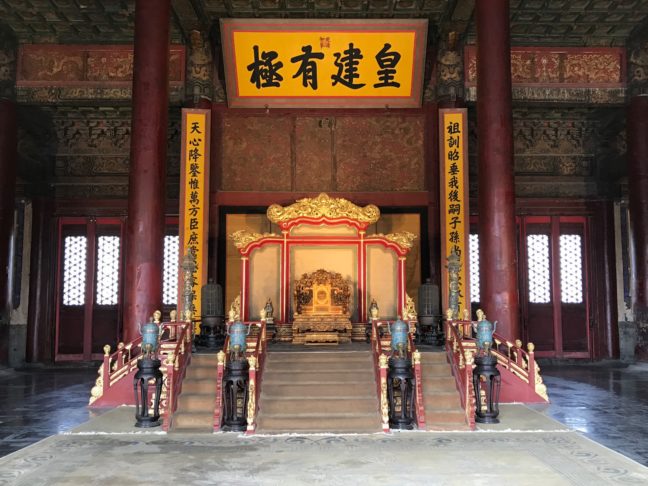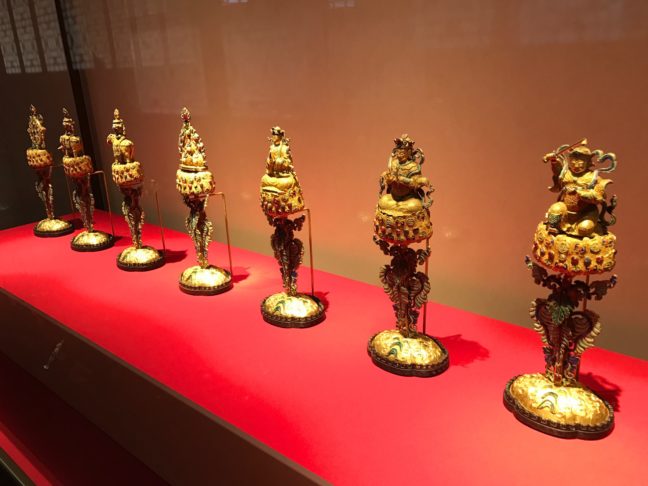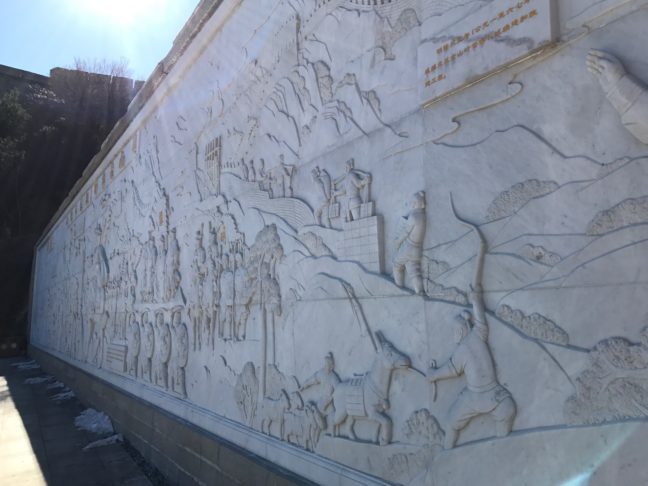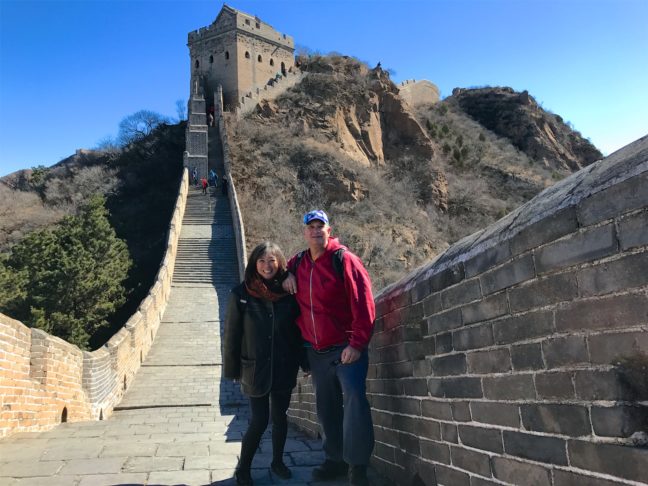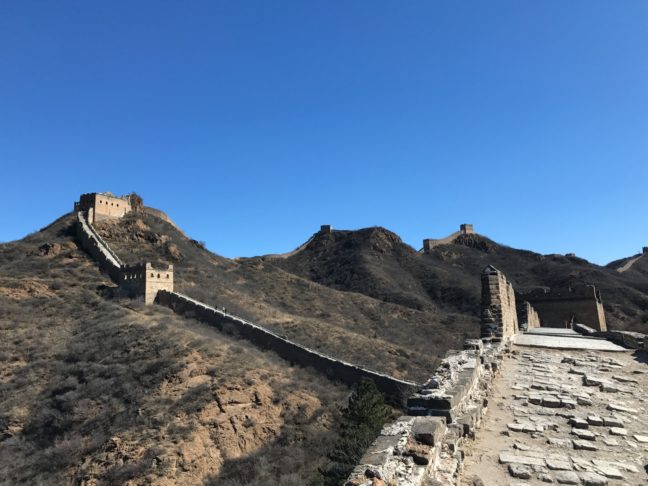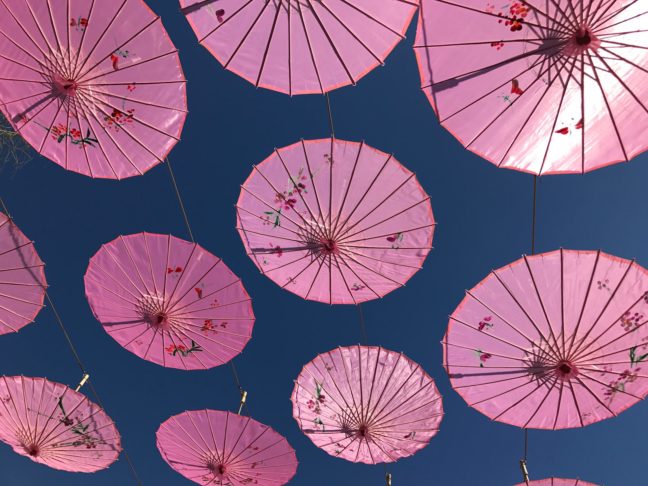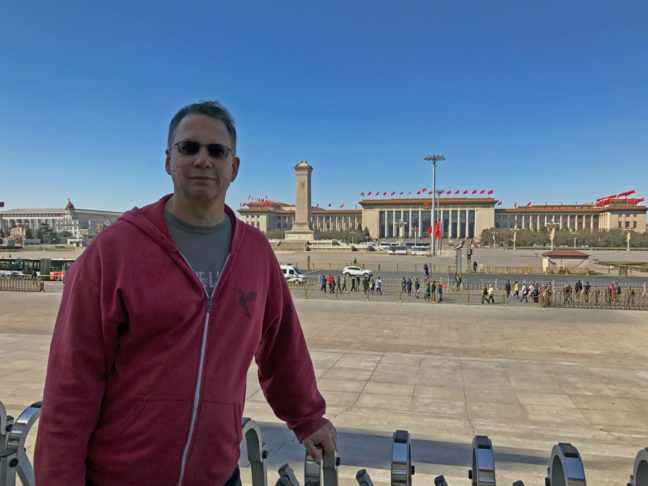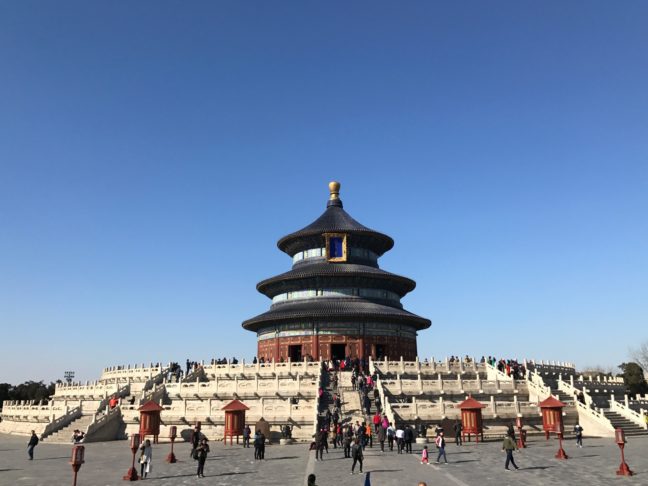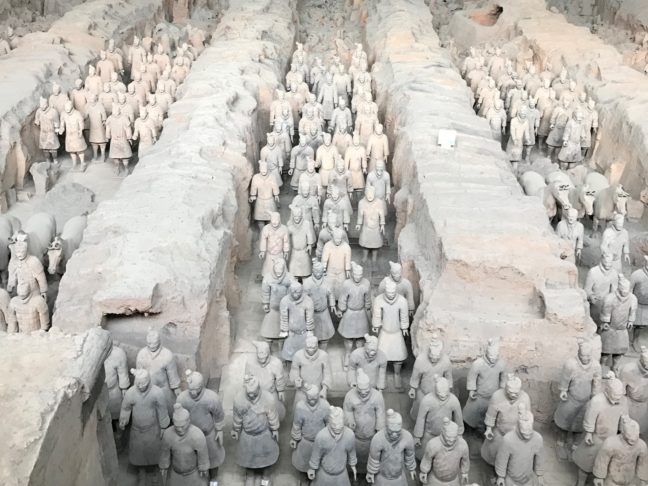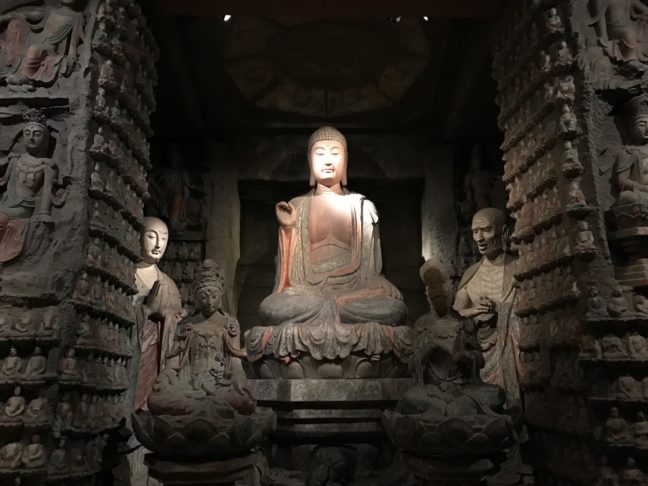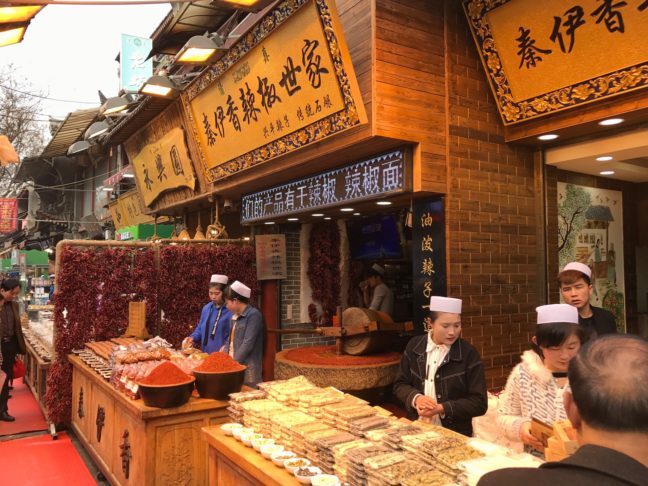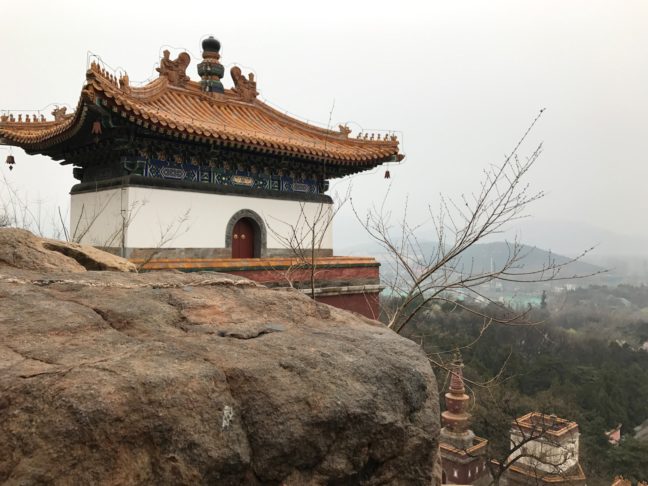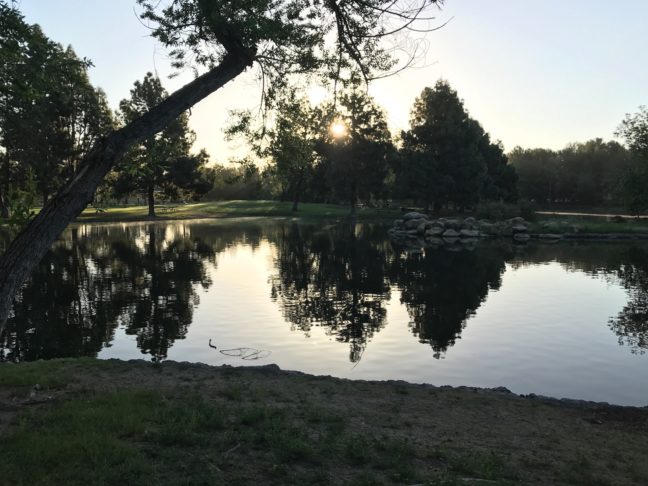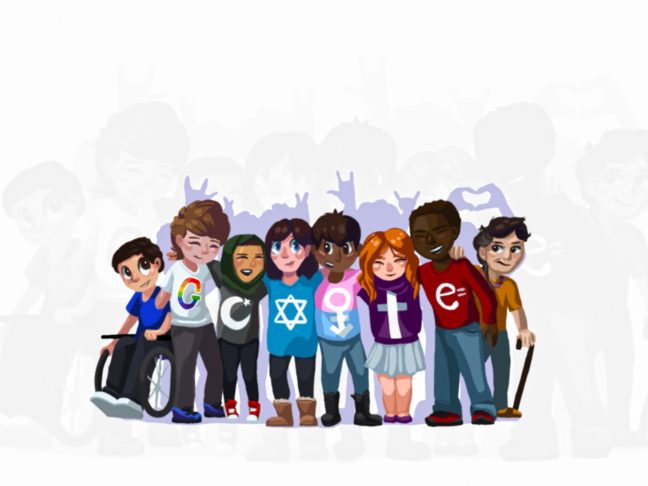 The Great Wall
The Forbidden City
The People in China
The Four Season's Hotel
A Peaceful Future
I must admit that China takes front stage for March. It may have been only two weeks on the calendar, but with the number of places that Ayano and I traveled to, it seemed more like a month.
I talked a little about China's people in one of my blogs, but I thought that I'd post a few memorable moments on this month's page and talk about the great destinations we went to.
First off, the cost of accommodations was very… accommodating! For the price of a 3-star hotel in the USA you can easily get 5-star service in China. And since this trip was dedicated towards Ayano's birthday, I had planned some great places to stay and organized a number of excursions to remote locations outside each of the city cores.
When we arrived in China, our (new) friend Crystal came to pick us up and drove us to a hotel just down the street from where I used to stay for business. It was Ayano's first time to China, so I wanted to show her some of the things I used to do – like going for early morning walks to the Forbidden City and Tiananmen Square, eating different styles of Peking Duck, or enjoying the evening crowds around Wangfujing Market.
Unfortunately, a lot has changed since I was last in China. The most notable being 10-15 times more people (seriously) and the addition of 5 more subway lines! The subways also have security check points and you need to go through additional security to visit the various palaces inside the Forbidden City and the Square across the street. They even turn away tourists from entering the Forbidden City once a certain quota is reached. This is not that unusual in the summer, since many Chinese tourist want to visit the home of 24 previous emperors from the Ming (1368–1644) and Qing (1644–1911) Dynasties.
Inside the Forbidden City we easily got lost in a number of side attractions. For example, there was the 'gold' museum that had the 'seven treasure offering' for Buddha. For those of you who are interested, these are the Dharma wheel, white elephant, dark swift horse, divine pearl, fine lady, the Able Minister of the Treasury and the Loyal General – all in gold of course! There was also some construction going on towards the back of the main palace, but the gardens were just as serene as I remember them.
On the second day of our trip we got up early and took a 2+ hour car trip north of Beijing to see the Great Wall at Jinshanling. We hiked up to the Zhuanduoku Pass were we entered the main gate and walked along the wall to Wangjing Tower. From there we took the east gate back down to the road and headed to a local restaurant for lunch. It was a magnificent day for a walk along the wall. There were a few steep stairs to climb, but the colder weather made for an enjoyable excursion. My only wish is that we arrived even earlier, so that we could have the time to hike farther along the wall. But since it's over 8,000 kilometers, I think it's probably a better idea to hike other parts of the wall at a later date.
The next day we had the opportunity to visit the ruins of Beijing's inner wall as we were going to see the Temple of Heaven in Titan park. The timing was perfect as all the cherry trees where in full bloom – making for a beautiful site. At Titan park we passed by locals playing cards or Chinese chess, visited the Pagoda at the Temple of Heaven with its striking blue roof, and walked the grounds seeing a number of people engaged in Taichi or Kungfu. As a foreigner, I always associated a certain type of oriental music when seeing someone perform these choreographed movements known as katas. So imagine my surprise, when I saw people practicing in the park (or in the Forbidden City) playing classical music from Bach or hard rock from Metallica! Quite a site to see. But perhaps the best part was hearing various types of traditional music throughout the park being played from ghetto blasters hanging from trees.
Before heading to Xi'an, we also enjoyed a morning at the National Museum (which really requires 2 full says to visit) and an afternoon at Tiananmen Square. It's hard to believe that the 'June Fourth Incident' protests took place here in 1989 and that such violence erupted.
Midweek we flew to China's old capital (Xi'an) for a few days and enjoyed an environment that was totally different from Beijing. We drove to Lintong to see the Terracotta Warriors, visited the tomb of the only female emperor, walked on top of the city wall, checked out the Shaanxi Provincial Museum, and visited the Muslim quarter to pick up some spices and see the Monkey King! Needless to say, we were quite busy exploring and hope to go back in the future because there is so much to see.
At that point we headed back to Beijing and stayed at the Four Seasons to rest up after all our excursions. That was a good plan because the air pollution came back with a vengeance. Particulate matter at 500+ is not something you want to be out in. There were a few times we could go out in the morning and we did manage to visit the Summer Palace for a few hours. But most of the time we enjoyed the amenities of the Four Seasons Hotel, particularly the pool, fitness area, steam room, and the whirlpool. Then there was the club lounge, and free breakfasts… not to mention tea time and evening hors' d'oeuvres. The hotel staff and concierge also knew that we were celebrating Ayano's birthday and decorated the room with rose petals, balloons, chocolates, and Champagne. Now that was nice! As a matter of fact, everyone we met was super nice!
Staying at the Fours Seasons was the perfect ending to our trip to China. After spending two weeks, we were quite familiar with everything and ending up just taking the subway and light rail to the airport from the hotel – just like the locals. At this point language was not an issue and we were more or less familiar with how the public transportation worked.
On our over-night flight home, we flew over Siberia and saw the city lights of Anchorage as we were heading down from Alaska to Seattle. In Seattle we had a few hours, so we took showers at a new Delta Club lounge before hopping on a short two hour flight back to California. It was quite a trip with lot's of memories and since I have a multiple-entry visa good for 8 years, I'm pretty sure we will be going back to explore some other amazing wonders.
From there it was back to my routine and back to work. That meant going out for early morning jogs and working on my projects. So the rest of the month was pretty uneventful except for one thing that stood out…
A Google Doodle by Sarah Harrison called 'A Peaceful Future'.
I just need to mention this particular doodle because it depicts how I've personally experienced the personalities of younger generations – where colour, race, and religion are not the driving factors that force them to choose how to interact with each other. Kudos to Sarah and all the other Sarahs (and Sams) out there at the grassroots level.