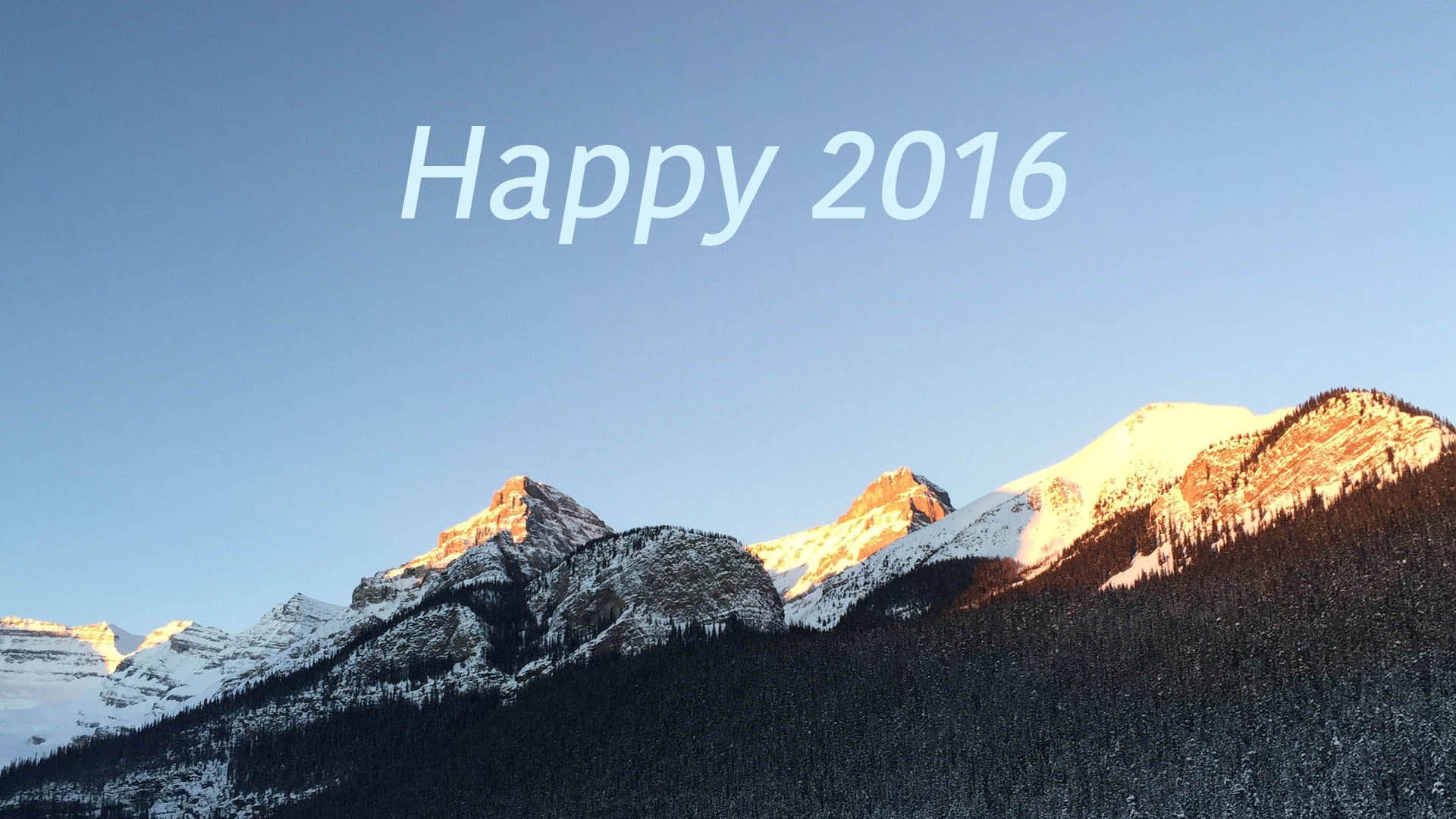 Well it's 2016. Another year has gone out and a new one has come in. The beginning of the year is always an exciting time for me, but it's also a busy one.
On the business side, I'm usually looking through last quarter's earnings and seeing how to reduce the company's taxable income. I also need to get things organized for January, as that is when I visit the Consumer Electronics Show (CES) in Las Vegas. I'm busy reaching out to existing partners and clients, while at the same time, scouting for new prospective partners and suppliers. I also like to have a clearly defined prospectus of what my 2016 strategies will be. So I look forward to the first day of the year, as I know that when it comes, I have all my 'action lists' ready to implement.
On the personal side, it's much like business. I look at my investments and see how I can offset any gains, tweak my portfolio, and look at my personal short and long term goals. Just before the New Year, I try to write a list of my accomplishments, not just to make me feel better, but also to see where I've slacked off, for what reasons, and to see what I need to improve. After all, nobody's perfect!
Come January 1st, I'm ready with a new list of exciting challenges. They can be anything from running 3 half-marathons, trying 3 new sports, getting a certificate in a new discipline, or building a log home (a few of these, like the 1/2 marathons, were completed in 2015, but the latter one is not quite  on the list yet).
Regardless of what's on the agenda, there is one thing that my wife and I traditionally do every year…
And that's to do some type of physical activity first thing in the morning on the new year. My superstitions are that, what you say and do on the first day of the year, reflects on everything else you do for the rest of the year.
Usually we go skiing, scuba diving, running, golfing, 'n so forth. This year it was skating. Something that is not easily accomplished when you live in Southern California! So off to Calgary we went, via Air Canada, and celebrated the New Year skating on Lake Louise in Banff National Park. I guess by now, you've noticed that I like to travel!
I'm looking forward to 2016.