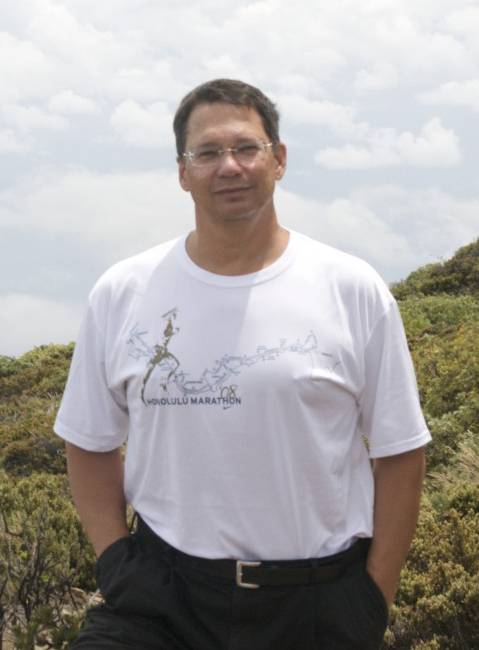 I have a passion for learning and strive towards any  challenge. Whether it's a new discipline, a new culture, a country, or even a new programming language, I focus all my energy on learning and exploring every detail that I can absorb.
I believe anything can be accomplished if enough study, dedication, time, and practice have been put into it.
But more importantly, I enjoy taking what I've learned so that I can  apply it  to new and exciting projects or  to teach those that  have been less fortunate than I.
A lot has happened since High School. From learning to fly, living in Japan, working in large Biotech companies, to setting up an international consulting business and getting a doctorate in Experimental Medicine… life has been busy. But I wouldn't have it any other way.
It's quite a challenge to put one's total life achievements into a one page resume. But if you would like to see a brief chronological outline  of where I've been and what I've accomplished, take a look.
For a more detailed  curriculum vitae please  contact me.
I'm always attending a special event, seminar or conference to keep updated on the latest PCI/HIPA regulations or technology trends. Plus, Lynda.com, Coursera, and edX.org have a number of great instructor-led courses that are perfect for a topic review or help broaden my knowledge in an entirely new area.
Current Courses
In Progress
Machine Learning – Dr. Andrew Ng, Stanford University
Bitcoin and Cryptocurrency Technologies – Dr. Arvind Narayanan, Stanford University
Cryptography I – Dr. Dan Boneh, Stanford University
In Queue
September – Cryptography II – Dr. Dan Boneh, Stanford University
Courses recently completed
Business & Software Development
Mobile Application Experiences – MIT
Swift 4 Essential Training – Scott Gardner
Embedded Systems: Multi-Threaded Interfacing
– University of Texas (Austin)
iOS App Development with Swift (Capstone Project)
– University of Toronto, Canada
Medical
Principles of Electronic Biosensors – Purdue University, Poland
Biomedical Engineering – Basic Concepts – Bruce C. Wheeler, University of California, San Diego CA
Nanotechnology: The Fundamentals of Nanotransistors – Purdue University, West Lafayette IN
Medicinal Chemistry: The Molecular Basis of Drug Discovery – Davidson College, Charlotte NC
Fundamentals of Neuroscience Parts I and II – Harvard University, Cambridge MA
Other Interests
Game development and Design (Capstone Project) – Michigan State University
Introduction to 3D  –  George Maestri, Lynda.com
Introduction to Natural Language Processing – DR Radev, University of Michigan
Achievements and Interests
Just a little more history about the positions I've held, the awards I've received, and what my current interests are.