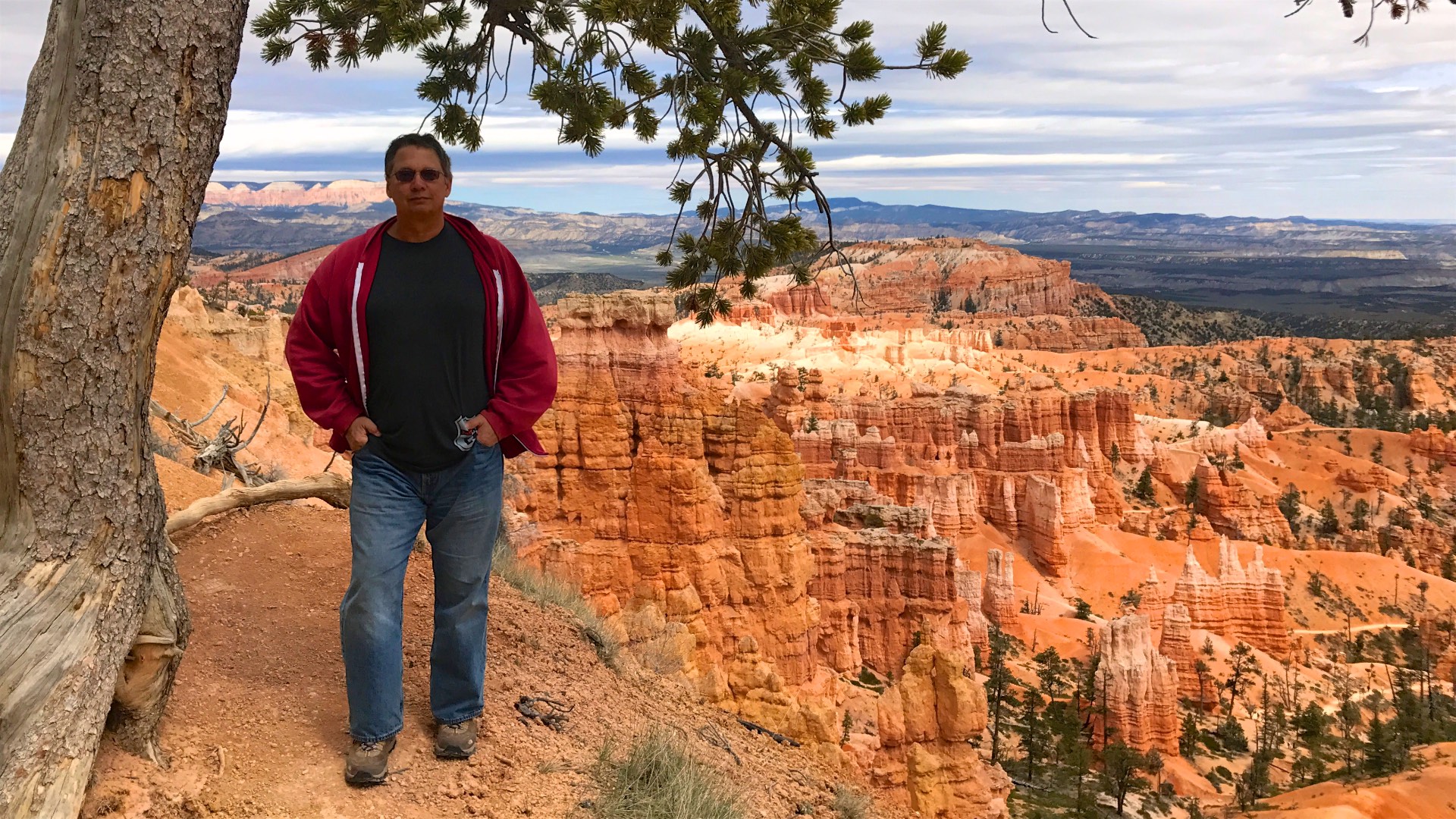 I just got back from Utah.
It's been a while since I've taken a small road trip that covers over a thousand miles, but sometimes a road trip ends up being more rejuvenating than a vacation by plane to some tropical paradise. Let's face it, I live 30 minutes from the beach and you can see me going for a run or walk down at Newport Pier almost every weekend – so I've got the beach part pretty well covered. But there is something about driving on country roads or through spectacular sights of nature that calms the soul… and this trip did not disappoint!
With the exception of a stop at the M Resort outside Las Vegas, Ayano and I headed up to St. George, Utah and stayed a few nights at the Wingate Hotel. Not the most exciting of hotels after being pampered at the M, but it was clean, new, and had a decent breakfast. It also had a pool next to a little fitness center and the people working there were super nice and accommodating.
The reason for our trip was to run in the Southern Utah 1/2 Marathon. It was great race with about 600 that went through a series of back trials which followed a meandering river. Hopefully I'll get a chance to write about it some more on 101marathoners when time permits, but we'll see.
After the race we visited the local playhouse and saw a musical put on by the folks in St. George called 'Annie get your gun'. This ended up being a great show, even better than some of the grander performances we've seen at the large concert halls and theaters in Orange Country. I strongly recommend that if you are ever passing through St. George and you have time, go check out the the plays and musicals that they have at the Playhouse. It's an intimate venue of performing arts and culture that's not to be missed.
Of course being so close to the some of Utah's best National Parks we took a 4-night side trip to visit Zion and Bryce. With 3 nights in Zion I was able to find an evening when there was a clear sky and took shots of the milky way. It was my first attempt getting all the camera settings right on my DSL for the overnight endeavor, but I truly enjoyed it and tried to repeat the experience in Bryce. The difference is that Bryce sits at a little over 8000 feet above sea level. Zion is at 2000 feet. So while the early morning's of Zion were in the mid 40s, Bryce was slightly colder… 25°F and snowing!
It's not a place most people want to be at 4 am – pitch black and only inches from the canyon drop-off. Nonetheless, we were able to take a few shots and met up with someone in his PJs that lives just outside Perth (Australia). Now PJs doesn't sound too bad, believe me… as I was just about to go back to the room and get my housecoat.
Unfortunately my battery died after spending a few hours in the cold and our new found friend, Geoffrey, saved the day by snapping a few photos of the sunrise over the Bryce Canyon Cathedral with his Cannon. Thank you Geoffrey.
During our trip we found some petroglyphs off the beaten track in Zion and enjoyed our hikes into the Canyon at Bryce. It was a great little side trip and is only a 501.3 mile trek from our home in Orange Country. Okay, I admit, trips over 500 miles one-way are not the best weekend trips to take, but hopefully we'll be able to get out there more often in the future.